Designed for adult athletes with permanent lower limb impairments, wheelchair basketball promotes teamwork, sportsmanship, and camaraderie.
Not all players use wheelchairs for everyday mobility!
Players must have a permanent physical disability which consistently reduces the function of the lower limbs to a degree where they cannot run, pivot or jump at the speed and with the control safety, stability and endurance required to play running basketball as an able bodied player.
Thursdays
Dates: September 15, 2022-March 30, 2023
Time: 6:00-7:00 pm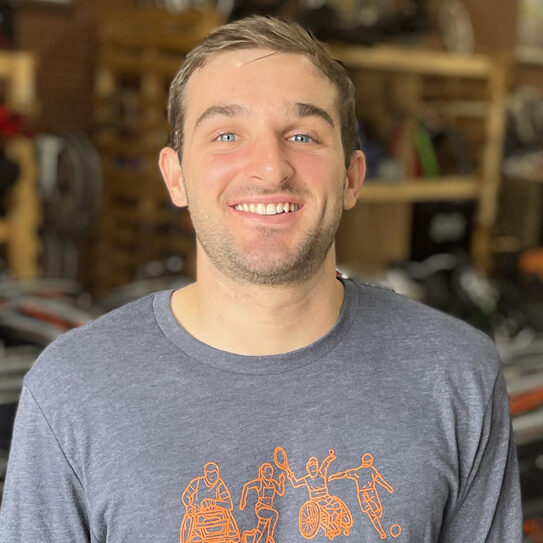 Keagan Angevin
Senior Program Coordinator
Sportable has opened up alot of opportunities for me! Participating in wheelchair basketball or applying for scholarships and grants wouldn't have been possible without the exposure Sportable has given me. It is nice to be in an environment that is adaptable not only to me but the diverse teammates around me as well! My coaches are extremely knowledgeable about the sports of my choice, equipment, and are consistantly forming connections and partnerships that are beneficial to our community. Sportable brings in volunteers from the surrounding area that can get to see what our experience is like… Recreational sports has been as beneficial as my formal physical therapy! I will appreciate what this organization has done for me for a long time to come!