Introducing Sportable Wellness Initiatives (WINS)!
Sportable WINS include a variety of resources, events, webinars, and training programs to support you in your wellness journey.
This project and related materials are supported (in part) by Contract # A262 – 90012 from the Commonwealth Neurotrauma Initiative (CNI) Trust Fund administered by the Department for Aging and Rehabilitative Services. The contents are the sole responsibility of the authors and do not necessarily represent the official views of the CNI Trust Fund or DARS.
Wellness Webinars - Monthly Health & Wellness Series

Sportable Squad - Inclusive Fitness & Recreation Events

M.E.N.T.O.R. - FREE Virtual Wellness Coaching
Sportable Wellness Initiatives
At Sportable, we know optimizing your health isn't just about physical activity. Striving for wellness requires a balance of physical, mental, and environmental factors.
Sportable's diverse sports programs benefit our athletes in many ways, but we knew there was more we could do to enhance their overall wellbeing.
This program is entirely customizable to fit you and your wellness needs and preferences.
You might join us for a Sportable Squad pop-up yoga class, learn something new at a Wellness Webinar, or take a deep dive into your wellness habits and routines with our 8-week MENTOR program.
Wellness Webinars

Join us for monthly one-hour webinars with experts covering various Health & Wellness topics.

Our next Wellness Webinar will feature Alexander Lavallis, ACSM EP-C, Certified Exercise Physiologist & Coordinator at Sheltering Arms' NeuroFit program. Alexander will be presenting on "Exercise & Me" broadly sharing his knowledge to help you establish your own exercise routine while combatting common barriers.

Join us for this Webinar on Monday, November 14th at 6pm EST via Zoom by registering HERE!

Watch recordings of previous Wellness Webinars on our Sportable YouTube channel!

Squad Events

This new event series features inclusive fitness and recreation events throughout the year. Move your body, spend time in nature, try a new sport, explore new accessible locations, and make some new friends.

Our next Squad event is our Sportable Spooktacular Halloween Fitness Class which will take place virtually on Wednesday, October 26th from 6-7pm. AFPA Certified Advanced Personal Trainer, Sheila Grant will help us practice our monster moves to festive music, working on our strength and endurance to help you meet your fitness goals during this festively themed class! Sportable athletes can register for this Halloween virtual fitness class HERE!

Save the date for our November Sportable Squad Boccia Meet-up! On Wednesday, November 9th, we'll meet to play Boccia at Manchester Middle School from 6-7:30pm. Register for the Boccia Meet-up HERE!

M.E.N.T.O.R. Virtual Wellness Coaching

Join the M.E.N.T.O.R. Wellness Course, a FREE 8-week course that meets virtually 5-hours a week to dive deep into all areas of Wellness. Learn more HERE.
Meet the Sportable Health Coaches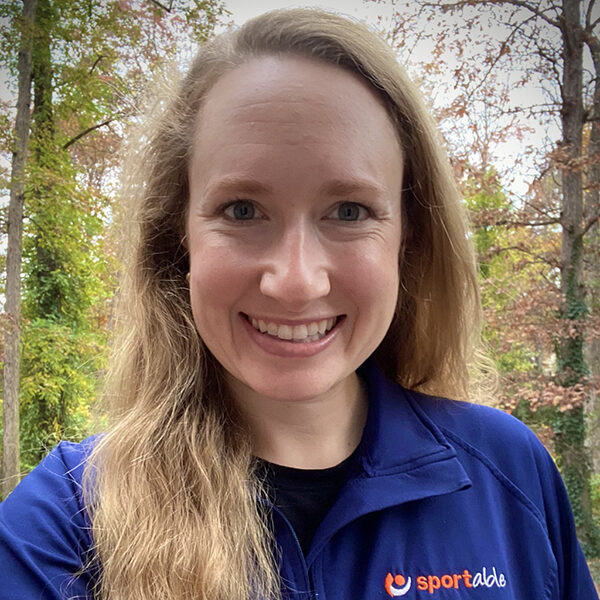 Caitlyn Berry
Health & Wellness Outcome Manager at Sportable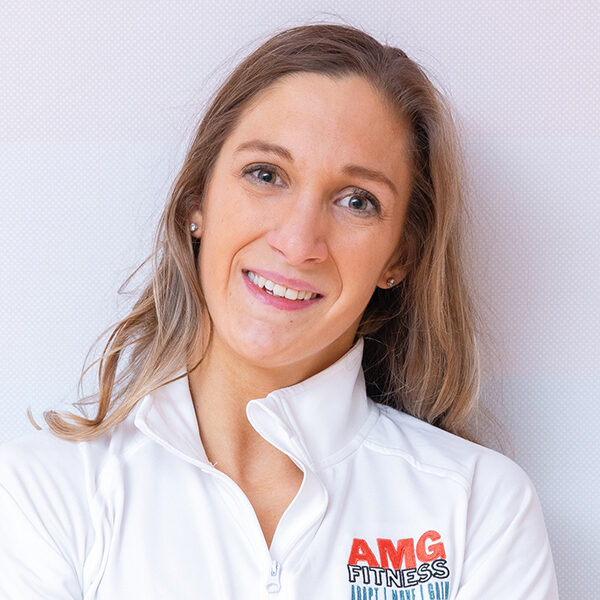 Alyssa Gialamas
Paralympian (London 2012, Rio 2016)
Founder at Adapt, Move & Gain (AMG) Fitness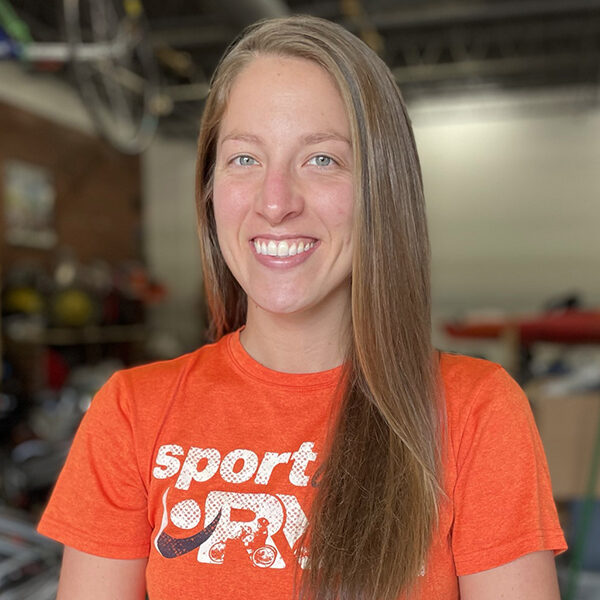 Chelsea Onstad
Certified Therapeutic Recreation Specialist (CTRS)
Program Coordinator at Sportable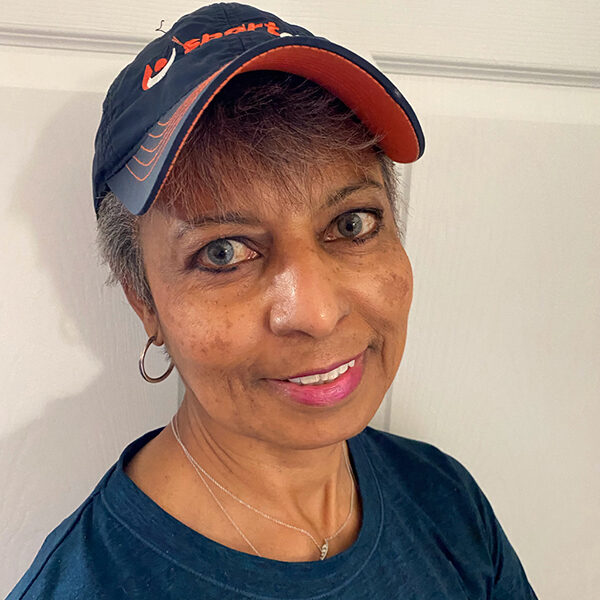 Sheila Grant
Certified Advanced Personal Trainer, Nutrition & Wellness Consultant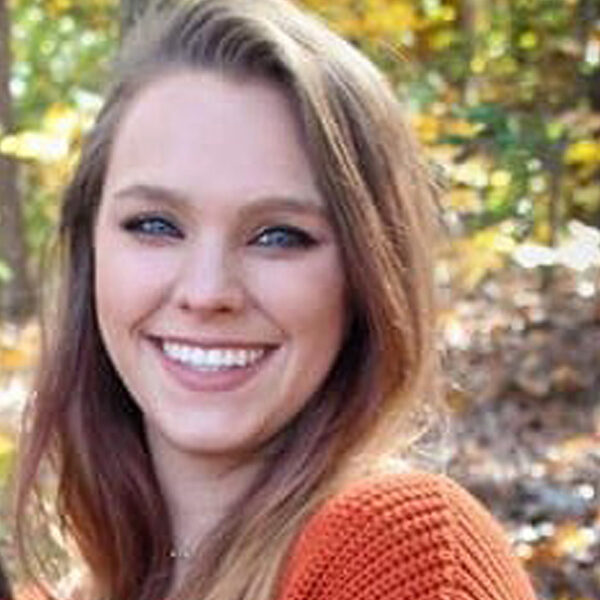 Katherine Surrett
Social Worker, Certified Brain Injury Specialist
Intake Coordinator at the Mill House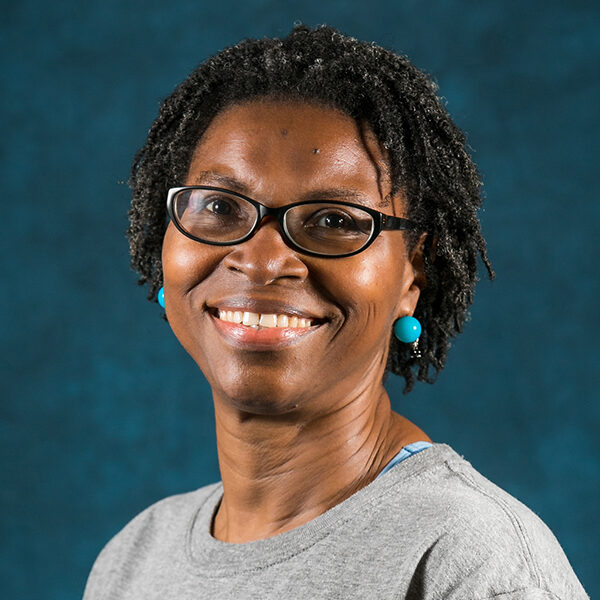 Jacki Davis
ACE Certified Group Fitness Instructor
Fitness Warrior at Sports Backers