Designed exclusively for youth ages 5-high school with ambulatory cerebral palsy, stroke, or traumatic brain injury, the CP Soccer Program will focus on introducing skills, socially-distanced drills, small-sided activities, and most importantly – FUN!
The CP Soccer Program is open to players of all levels – no previous experience necessary – who will be led by expert coaches, including former U.S. Paralympic National Team player, Nick Creasey, and USSF A Licensed Soccer Director, Joe Farrell.
Open to YOUTH Sportable members, 5-22 years old, who have Cerebral Palsy, Stroke, or Traumatic Brain Injury and can walk independently. No prior soccer experience required!
Saturday
Dates: January 28, 2024
Time: 1:00-2:30 PM 

Sunday
Dates: February 11, 2024
Time: 1:00-2:30 PM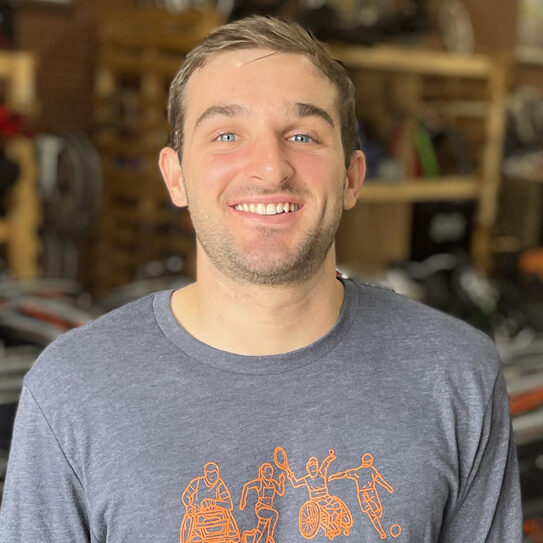 Keagan Angevin
Senior Program Coordinator