The low-impact nature of archery combined with the use of adaptive equipment allows Sportable athletes to learn archery skills, connect with nature, and increase physical activity. Sportable is proud to partner with Chesterfield Parks and Recreation to provide expert instruction for athletes from beginner to elite at the scenic Rockwood Nature Center.
Open to individuals of all skill levels and abilities. Participants must be 8+ years of age.
Wednesdays
Dates: April 12-May 31, 2023
Time: 4:00-5:00 pm OR 5:15-6:15 pm
Wednesdays
Dates: August 23-October 11, 2023
Time: 4:00-5:00 pm OR 5:15-6:15 pm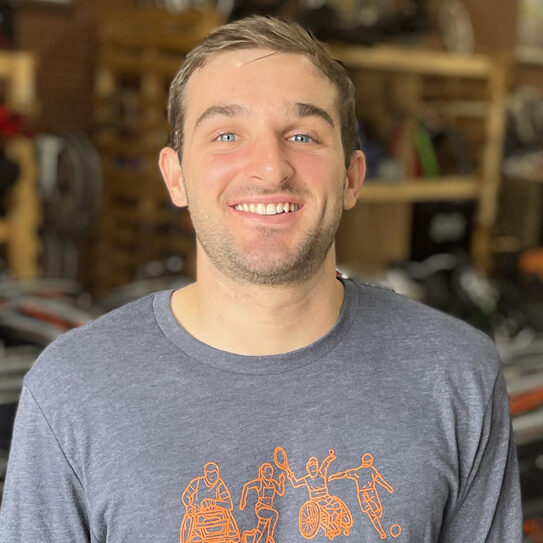 Keagan Angevin
Senior Program Coordinator
The team was always set up and ready to go when we got there. My son really appreciated the assistance from volunteers.
The program is continuing to challenge me as my skills increase.  It isn't the same every week, and I like that.