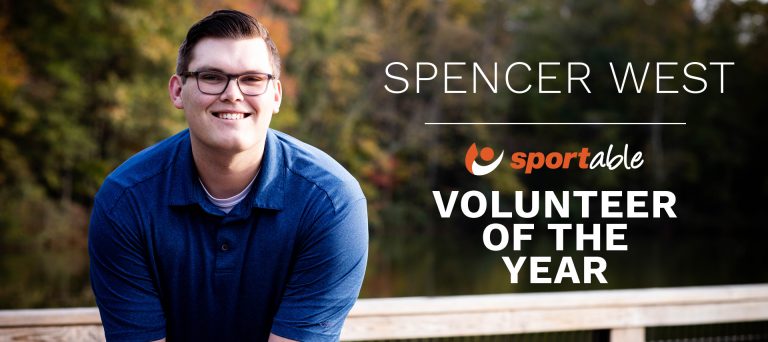 Spencer West: Volunteer of the Year
"Sportable is made up of a lot of people who really love what they do and love to make an impact on people."
Unassuming and full of heart, Spencer is the definition of going above and beyond.
As a physical therapy student at VCU with a career goal of serving children with disabilities, Spencer threw himself into volunteering with Sportable when his classes went virtual in 2020.
Whether a program needs someone to assemble chairs, rebound balls, or jump in a wheelchair and play in a scrimmage, Spencer is always ready with a smile on his face. His enthusiasm has inspired a steady stream of physical therapy classmates to volunteer alongside him.