RVA Adaptive Sports Festival
Don't miss the region's largest showcase of sports and recreational opportunities for people with disabilities--the RVA Adaptive Sports Festival!
What: RVA Adaptive Sports Festival
When: Saturday, April 15, 2023
Where: Glen Allen High School - 10700 Staples Mill Rd, Glen Allen, VA 23060
Cost: FREE!
Who: The RVA Adaptive Sports Festival is for you, if you want to...
…PARTICIPATE and try out one of our sports adapted for people who have limited mobility, a physical or visual impairment. No matter your age or disability, we have something for you! From wheelchair sports teams to individual sports like archery, cycling or kayaking, there are 16 sports to try out and choose from
…SPECTATE and watch the Possums Wheelchair Rugby team and other Paralympic sports with topnotch athletes compete against one another. You will not want to miss the action on the court!
…VOLUNTEER and learn about how you can make an impact in the lives of individuals with physical disabilities and visual impairments
…SPONSOR the RVA Adaptive Sports Festival and help make sports accessible and inclusive!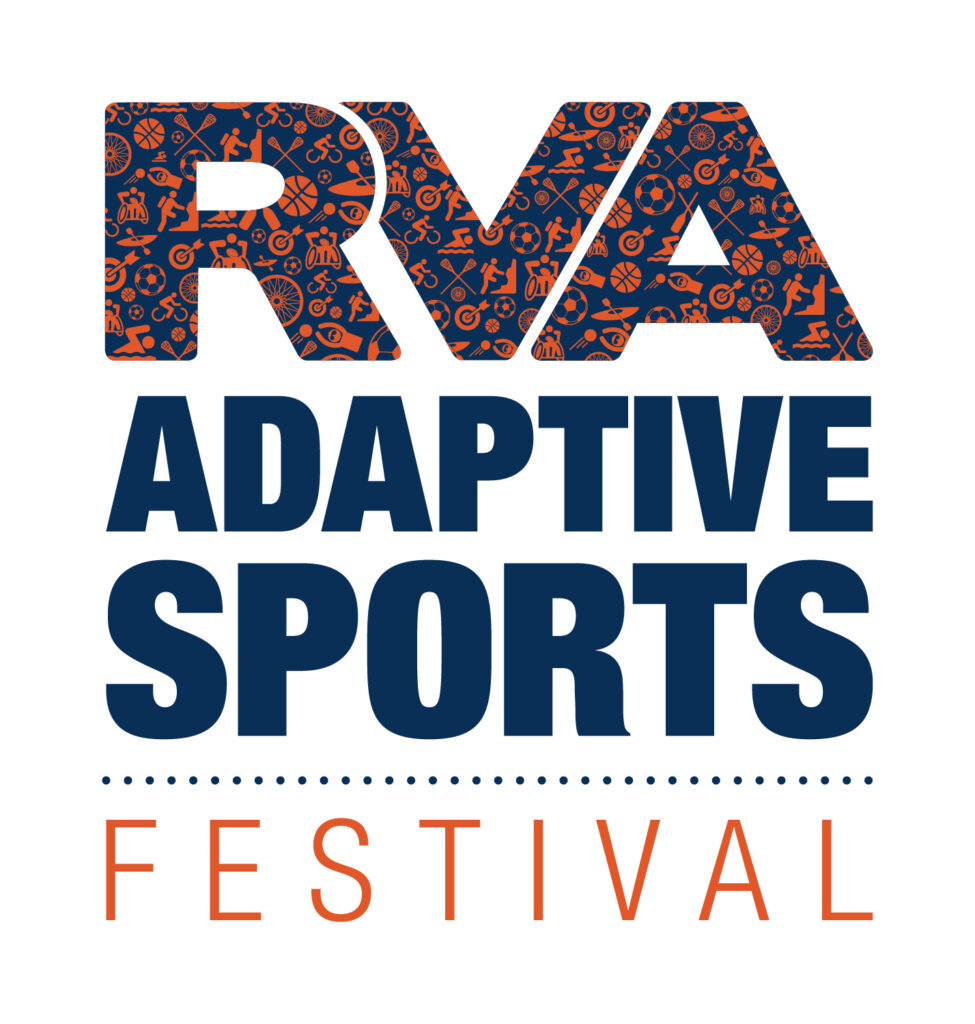 Event Schedule
Coming soon!
Volunteer Opportunities
Help with set-up, check-in, hospitality, and scorekeeping!
Vendors in Attendance
Coming Soon!
Shelley Sowers, Marketing & Events Director
shelley@sportable.org
804-340-2991
Sponsorship Opportunities
PRESENTING SPONSOR - $10,000 - SOLD OUT!
Designated as Presenting Sponsor on all media and marketing materials

Promotion on all Sportable social media channels

Marquee signage opportunity on site

Logo included on directional and walkway signage

Inclusion on event website and marketing materials

Opportunity to provide promotional items to athletes

One (1) 10x10' vendor space

One (1) ad space on mass email promoting the event
HALL OF FAME PACKAGE - $7,500
Designated as Presenting Sponsor of the vendor expo/resource fair on marketing materials and communications

Promotion on Sportable social media channels

Logo on vendor area signage

Inclusion on event website and marketing materials

Opportunity to provide promotional items to attendees

One (1) 10x10' vendor space
Designated as Presenting Sponsor of the speaking event featuring a special guest

Promotion on all Sportable social media channels

Premier signage opportunity at mid-court during speech

Inclusion on event website and marketing materials

Opportunity to provide promotional items to attendees

One (1) 10x10' vendor space
SHOWCASE PACKAGE - $2,500
Designated as one of three Court Sponsors on all media and marketing materials

Promotion on all Sportable social media channels

Premier signage opportunity on designated court in the main gym

Logo and/or name included on all schedules and timelines

Inclusion on event website and marketing materials

Enter description text here.

Opportunity to provide promotional items to attendees

One (1) 10x10' vendor space
Designated as the lunch sponsor for all athletes and attendees

Promotion on all Sportable social media channels

Promotion on hospitality area signage

Inclusion on event website and marketing materials

Opportunity to provide promotional items to attendees

One (1) 10x10' vendor space
Designated as a Supporting Partner

Promotion on all Sportable social media channels

Logo included on event welcome signage

Inclusion on event website and marketing materials

Opportunity to provide promotional items to attendees

One (1) 10x10' vendor space
Thank You to our Sponsors