NWBA Adult & Junior Wheelchair Basketball National Championships
National Wheelchair Basketball Association, Sportable, Richmond Region Tourism, and Henrico Sports & Entertainment Authority are proud to host the 2024 Adult and Junior Division Wheelchair Basketball National Tournaments. To be held over the first two weekends in April 2024, the Championships will take place at the state-of-the-art Henrico Sports & Event Center in Henrico, Virginia.
The top 16 ranked wheelchair basketball teams for each Adult Division (I, II, III) will earn an invitation to their respective divisions' national tournament.
The top 32 ranked teams for Varsity level and the top 16 ranked teams from Prep level will earn an invitation to participate in the NWBA Junior Wheelchair Basketball National Championships.
In total, 96 teams and over 1,100 wheelchair basketball players will compete for a coveted national title during the two events
NWBA Junior Wheelchair Basketball National Championships - April 5-7, 2024
NWBA Adult Wheelchair Basketball National Championships - April 12-14, 2024
Contact
Forrest Lodge, Sportable Director of Strategic Partnerships
804.340.2991   I   Forrest@sportable.org
Calling all volunteers! One of the most prestigious sporting events in the nation needs YOU!
As one of 1,000 volunteers, you will play pivotal role in making the NWBA Adult & Junior Wheelchair Basketball National Championships a resounding success.
Duties include score table management, airport welcome committee, hotel greeters, team check-in, volunteer coordinators, hospitality, and more!
No prior basketball knowledge or event experience is necessary; we provide all the training. Whether you're a basketball fan or just eager to contribute to a world-class competition, we want YOU!
Questions? Contact Shelley Sowers  I  shelley@sportable.org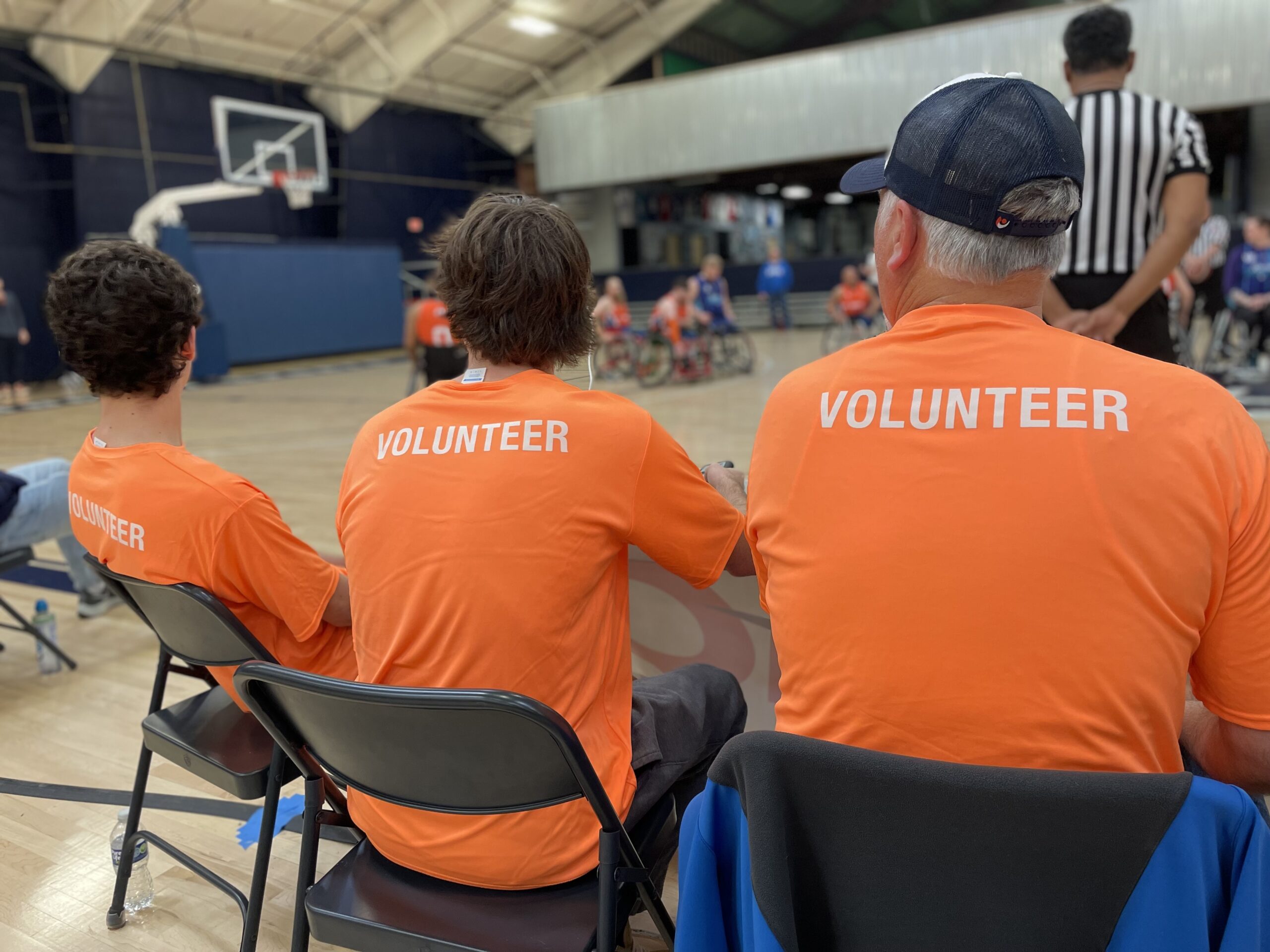 288 Travel is the official lodging provider for the NWBA Adult & Juniors Wheelchair Basketball Nationals Championships.
There are ADA/accessible rooms available at multiple hotels, all conveniently located less than 6 miles from the tournament site.
The Richmond Region, also known as RVA by the locals, blends hip with history and character with culture in a one-of-a-kind destination. Our Region offers something for everyone regardless of budget, interest, or age. I encourage you to take advantage of all there is to see and do, and to discover for yourself why the Richmond Region was named one of the "Best Places to Travel in February" by Conde Nast Traveler and on the list of "The Up-and-Coming Travel Destinations You Should Check Out ASAP" by Redbook.
When it's time to play, take your pick between a variety of family fun activities, world-class museums, unique shopping districts, and more. Make the most of your free time by checking out RVA's best tours and trails.
Richmond is named one of "The 24 Best Cities in the U.S. to Visit for Total Foodies" by The Richest, delight in farm-to-table cuisine prepared by James Beard-nominated chefs. There are dozens of restaurants within a short commute from your hotel and competition venue so take some time to enjoy them!
Check out PlayinRVA.com to help plan your unforgettable Richmond experience and to assist you while you are here. We look forward to seeing you!
Sponsorship Opportunities
Be a part of history, elevate your brand, and leave a legacy by sponsoring the National Wheelchair Basketball Championships!
You can be a Game-Changer by joining our Foundational Partners Sheltering Arms Institute, Dominion Energy, Richmond Region Tourism, Henrico Sports & Entertainment Authority, TowneBank, and Markel as a sponsor of this prestigious event.
Forrest Lodge, Director of Strategic Partnerships - forrest@sportable.org
or Katy Latimer, Development Director - katy@sportable.org 
804.340.2991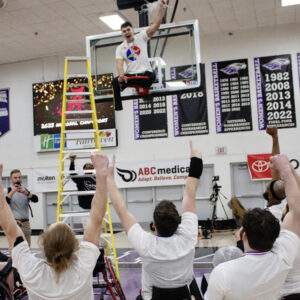 Foundational Partners & Sponsors