Sportable offers Lunch and Learns and Professional Development Programs to businesses and organizations in the Greater Richmond area. In 2018, we brought these programs to over 40 community groups. Each program is built to suit the needs and interests of the audience and features interaction with audience members throughout.
All workshops include Sportable 101, the stories of our athletes, Sportable's impact on the lives of our athletes, and ways to get involved. After that, the content varies based on the group's interest.
Our two most common topics are outlined below. However, any topic related to disability or adaptive sport can be researched and incorporated into a program.
Inclusion & Disability Etiquette Training
Disability is one of many areas of diversity in our world today, and one often surrounded by many misconceptions. This multimedia presentation will dispel some of the myths surrounding people with disabilities, educate participants on person-first language and actions, provide specific ways to put this language and action into practice, and leave participants with an understanding that every person is unique and has complete agency over their life and identity.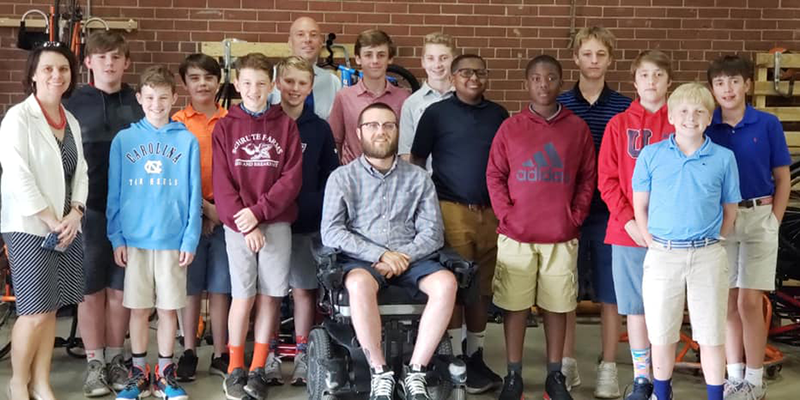 Athletes with physical disabilities and visual impairments participate in a vast variety of sports. Session participants will be introduced to the world of adaptive sports through a multimedia presentation featuring the Paralympic Games and an overview of the different sports available. This will segue into the accomplishments and achievements of Sportable athletes in the Richmond community, the moving stories of our athletes, and how to get involved with our program.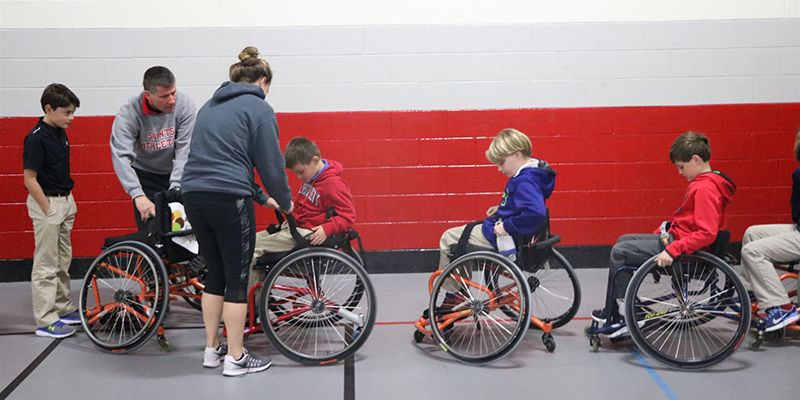 Adaptive Sports Experience
This program takes Adaptive Sports 101 to the next level with hands-on experience of a variety of sports such as goalball, sitting volleyball, and — in some cases — wheelchair basketball. Participants will be introduced to the basic rules and equipment for each sport and given an opportunity to try. Typically, this is offered during Physical Education class time; students are broken up into groups where school PE staff will assist Sportable staff in running students through 8-10-minute rotations of different adaptive sports. This program is easily adaptable for students of various grade levels.