Pickleball, the fastest growing sport in the country, combines many elements of tennis, badminton, racquetball, and ping-pong.
The game is played on a badminton-size court with two to four players, paddles, and a ball similar to a whiffle ball.
Pickleball is easy to learn and welcomes beginners of all ages and abilities. It can also develop into a fast-paced game of strategy and precision for experienced players.
Participants will learn court mobility, the different strokes and when to use them, and the rules and scoring of the game—all while improving strength and cardiovascular health in a fun group instruction environment.
This program is for Sportable athletes ages 5 and up with a physical disability. Athletes can play standing or in a sports wheelchair. This program is not for athletes with visual impairments at this time.
Tuesdays
Dates: June 13-August 15, 2023
Time: 6:00-8:00 pm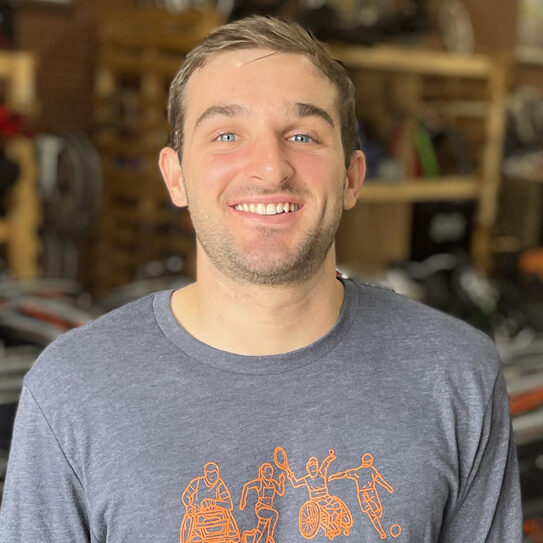 Keagan Angevin
Senior Program Coordinator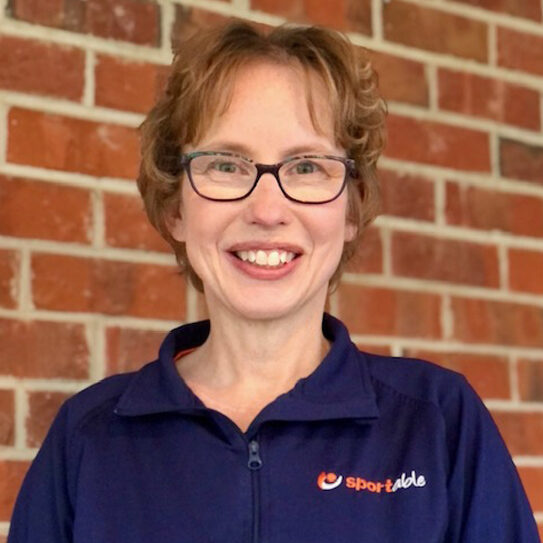 Amy Smith
Development & Communications Manager
I have come to really love this sport and am beginning to believe that I really can play with most people, able-bodied or otherwise.