Sportable is proud to offer the largest adaptive cycling program in the region designed for youth and adult athletes with physical disabilities and visual impairments.
The core of Sportable's cycling program lies in an expert team of dedicated staff and volunteers along with a well-rounded fleet of hand cycles, recumbent foot pedaled trikes, tandems, and traditional bikes, and a variety of adaptive equipment.
Cycling is one of the most inclusive sports as there is a bike to match nearly every individual's ability, needs, training interests, and goals. The program is attractive to beginners discovering new skills, as well as experienced cyclists who have competed in regional and national events. Cycling not only promotes physical benefits, such as increased joint motion, muscle movement, circulation, core development, coordination and balance, but also fosters inclusion, independence, and community.
Recreational Cycling
Rec Cycling is ideal for beginners with limited cycling experience.
Athletes enjoy rides on the scenic Capital Trail while working with cycling coaches and one-on-one with qualified volunteers, as well as in small ability matched groups.
Advanced Cycling
Advanced Cycling is designed for more advanced cyclists, and those with a passion to compete. Advanced Cyclists are required to own or lease their cycles to participate in this program, and need to be able to transport their cycle to the workout locations.
Athletes have weekly group workouts to maximize biking skill with focus on performance.
Led by head coach, Lucille O'Neil, the Competitive Cycling sessions will include group rides and time trials focused on training for local and regional competitions.
Mondays
Dates: March 20-October 16, 2023
Time: 6:00-7:30 pm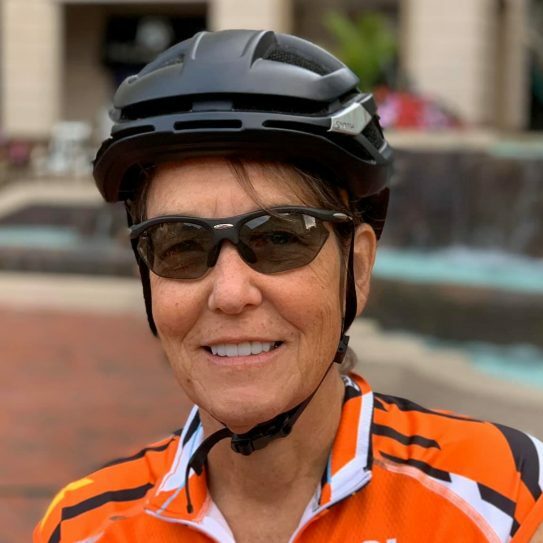 Lucille O'Neil
Competitive Cycling Coach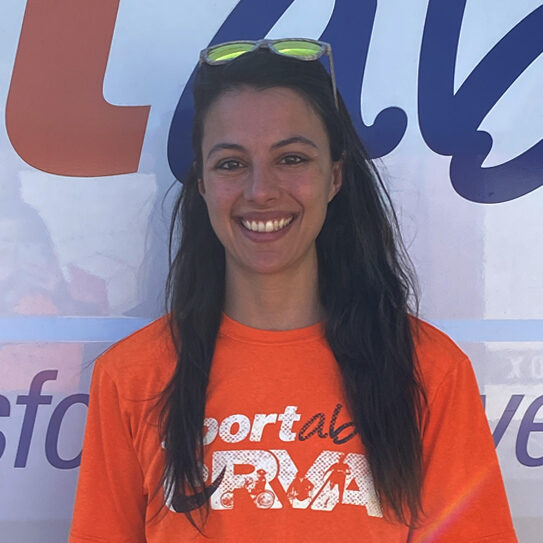 Cycling with Sportable gives me a safe but competitive environment where I get tested and pushed out of my comfort zone. The staff, coaches and volunteers are always encouraging the athletes. We athletes build friendships with each other.